---
Out on the Floor
---
music, new, secondhand, records, CDs, posters, indie, soul, jazz, reggae, garage, 60s, folk, country, rock, soundtracks, underground, alternative, hip, Camden Market, London
---
If you're hunting those hard to get rarities or deletions, then "Out on the Floor" is a record shop you must check out. Conveniently located in London's famed Camden Market, this small-but-densely-packed shop offers new and secondhand records and CDs at very reasonable prices. Nearly every type of music is catered for. The rare reggae LPs and singles you can find there have drawn in customers from many countries. The new wave/indie section attracts a young progressive crowd. There's a large 60s selection, from rock'n'roll to psychedelic. Plus rare grooves, fusion, latino, and country.
The store is staffed by a friendly and knowledgable crew... and if they don't have that particular item your looking for, then they will gladly suggest where else you might try. The shop is also frequented by punters from other shops and market stalls, DJs, and many serious collectors.
They buy in records or offer exchange, and run an international mail order business. Soon they will be getting an e-mail address to ease the flow of telephone enquiries... this will be posted here as soon as available. In the near future we will be running a selection from their catalog... stay tuned to this space for more info.
Highly recommended.
---
physical location:
Out on the Floor
10 Inverness Street
London NW1
England

tel:
(00-44) 0171-267 5989
---
Opening times 7 days a week, 11am till 6pm (often a bit later on saturdays and sundays).
Nearest tube stop: Camden Town (Northern line).
Bus connections: #C2, #24, #27, #29, #31 ('hell on wheels'), #46, #134, #135, #168, #214, #274.
---
Return to Yellowpages
Return to Alphabetical listing of all shops
---
See:
"State 51 Knowhere Guide"
(site on the web for more information about the Camden and Kentish Town area)

London Record Stores
(slightly dated [1993] listing on the net... most of the info is still valid, but they list the old address for Out on the Floor... check your directory for current locations)
---
Also see:

Artists:
Beastie Boys
(lyrics, sound bites, video... includes their excellent magazine Grand Royal )

The Cure

PJ Harvey
(this is the record company site... but here's another non-commercial site)

Jimi Hendrix's Electric Ladyland
(french-based site which is about to move... please send me the updated URL when known)

Lee 'Scratch' Perry, the Upsetter
(Mark/Space will be constructing an 'Upsetter' site sometime in 1996... contributions of articles and interviews should be sent e-mail, records for review to this address... in the meantime, see Grand Royal Issue 2 by the Beastie Boys for good coverage on the man, and standby for The Upsetter No.2 edited by Henry W.Targowski due out in spring 1996)

Shamen
(check this site... it's more than music)

Zion Train
(Zion Train have created a very hip site... recommended)
---
Send comments, additions, corrections, contributions to: hwt@anachron.demon.co.uk
---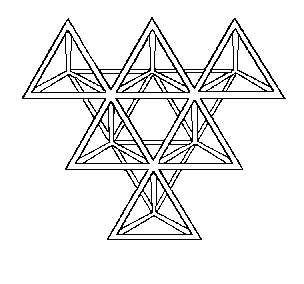 Return to Mark/Space
homepage

---
clubs & music hangouts * library * office * shops & business district * teleport
---