---
Henry W.Targowski
---
visual poet, artist, archivist, web-weaver, media analyst, internet consultant, multimedia producer, editor, publisher, concrete poetry, stamp art, mail art, postal art, graphics, communications, culture, Nederlands Filmmakers Kooperatie, Mark/Space magazine, Festival of Future Possibilities, Alpha-Omega Show, Anachron Studios, Black Star Liner, Gondwana Music, Anachron Foundation, Panoptima, Upsetter magazine, psychedelics, cyberpunk
---
Born 31 May 1947 in Nottingham, England.
Parents: Ligia and Frank Targowski.
Brother: John Targowski.
Sister: Alicia A.Targowski-Reynolds.
---
In 1953, moved to the United States.
Schooled in the American educational system.
---
Moved to San Francisco in 1967, where he formulated a theory of -- and experimental approach to -- a universal visual language. Influenced strongly by Dada, media and LSD, he began publishing a series of 'concrete poetry' booklets, starting with the transitional Remote Control .
Always interested in exploring the capabilities of new technology, Targowski spent the late 1960s experimenting with the then new medium of photocopying, and the capabilities of ambient sound textures possible through the creative use of magnetic tape overdubbing. From these beginnings, he expanded into multimedia productions involving collaged sounds and elaborate film and slide projection effects.
---
In 1970 he moved to Amsterdam and began to organize weekly experimental and independent film shows at the Nederlandse Filmmakers Kooperatie; as well continuing with his visual collage work, Drukwerk , Stereometrie , etc.
In 1972, together with Charly Jungbauer, he founded Mark/Space magazine, an international open network of people who contributed experimental art, original ideas, and thought-provoking facts.
Throughout the 1970s and 1980s, he produced a number of audio-visual shows and events. Among them: 'The Festival of Future Possibilities' (a live 3-day Mark/Space event held at the Kosmos in Amsterdam), the 'Alpha-Omega Show' (a concrete interpretation of Murphy's Law), and 'Panoptima' (a multi-screen presentation of life on Earth -- with particular attention to the development of tools -- as seen from an alien perspective).
He also produced audio-visual programs on Lee 'Scratch' Perry and Jamaican music; acted as consultant to the Amsterdam Town Hall project to develop local 'Informatica' centers; started a company (Black Star Liner) to import, produce and promote Reggae music; researched and compiled a 'music-bookings' database for venues in Holland, and a 'robotics' database for Charly Jungbauer's company Dada Data; helped Louis Sarno to establish the Gondwana label which released original recordings of music from the Bayaka pygmies; designed posters, album covers, postcards; and gave workshops on such diverse topics as modern media, new cosmologies, and eutopian constructivism.
Founder and Director of the Anachron Foundation.
---
In 1988 he moved to London.
1988 to 1994 -- administrator to the Mangrove music and video studios in London;
started the Anachron label with releases of classic 'Upsetter' music;
editor of The Upsetter magazine (1990-199_);
organized 'Banned in Britain' (a rave party);
stubbornly continued to deal in vinyl records;
and works part-time in London's oldest 'headshop', Alchemy, located on the Portobello Road.
Due to popular demand, in 1994 he resurrected Mark/Space magazine in its new cybernetic incarnation... as a website on the internet developing into an interactive 3D information environment located in cyberspace.
His visual poetry has appeared in numerous publications, and has been exhibited in over 13 countries.
---
2-11 September 1996 -- Organized 6 informal Internet evenings at the Spider Café (London).

17 September 1996 -- Organized a reading by Howard Marks from his book Mr Nice at the Spider Café (London).

3 December 1996 and 17 December 1996 -- Organized 2 further readings by Howard Marks at Pinky Poos (Tuesdays, 6 All Saints Road, London).

20 May 1997 -- Organized a reading by Howard Marks and Peter Whitehead at Pinky Poos (London).

17 October 1997 -- Moderator, live discussion about the near future with Paul J.McAuley at Cyberia (36 Whitfield Street, London).

24 October 1997 -- Moderator, live discussion about identity in the postmodern age with Pat Cadigan, visuals by Orphan Drift at Cyberia (London).

7 November 1997 -- Moderator, subverting the media with Matthew Fuller and Francesca da Riminini at Cyberia (London), with special thanks to the London contingent of 2600.

11 December 1997 -- Attendee, Decriminalize Cannabis debate sponsored by the Independent on Sunday , Anita Roddick (Body Shop), and Richard Branson.
---
He is currently building an alternative universe... and seeking funds for the Mark/Space website and its subsequent 3D version.
---
---
Poems by Henry W.Targowski
---
Additional Links
---
---
Of Related Interest
Art
Concrete Poetry
Dada / Surrealism
Experimental Films
Pataphysics
Reggae
---
Send comments, additions, corrections, contributions to:
hwt@anachron.demon.co.uk
---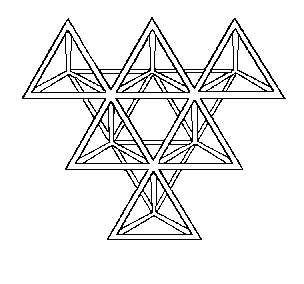 Return to Mark/Space

---
---