---


Glossary
---
Alphabetical Index
A B C D E F G H I J K L M
N O P Q R S T U V W X Y Z
---
Please note that the glossary is not yet entirely translated into HTML.
I've tried to list it as is, but it's too big.
This will take some time to make ready. Please bear with me. I'll be adding slowly, as words become relevant and linkable.
In the meantime, check these working entries:
anarchy, biotechnology, cyberpunk, cyberspace, hacker, nanotechnology, neurologic, posthuman, utopia, virtual reality.
I'm also interested in good quoteable definitions for any of these terms (especially the ones as yet undefined).
Links to other glossaries and dictionaries are listed below. If you've run into any particularly good ones, please let me know.
---
Online Reference Works
---
Advanced Technology
(K.Eric Drexler's glossary of terms related to nanotechnology... compiled by the MIT Nanotechnology Study Group)

ASCII Codes
(HTML codes for special ASCII characters... essential list for Web page construction)

BritSpeak
("English as a Second Language for Americans"... british-american, american-british dictionaries)

The Devil's Dictionary
(by Ambrose Bierce, originally published 1881-1906... social satire...
also available through gopher://wiretap.spies.com/00/Library/Classic/devils.txt)

The Free Online Dictionary of Computing
(as stated)

Glossary of Drug Terms
(a minimal effort... the entire glossary consists of only one page... please let me know if things change)

Glossary from Junky by William S.Burroughs
(available on the internet thanks to Floris van Cauwelaert, e-mail: Floris.vancauwelaert@ping.be)

Glossary of Terms for Internet Resources
(as stated)

Hacker Jargon
(an in-depth glossary presented by Eric S.Raymond)

High Techsplanations
(technical glossary)

Hypertext Terms
(a glossary)

The Human-Languages Page
(resources... audio files, dictionaries, literature, foreign news, job listings... maintained by Tyler Jones)

Ka-BOOM!
("A Dictionary of Comicbook Words on Historical Principles" --Kevin Taylor.
haven't checked this link... let me know if its legit)

Le Monde des BAEE's
(French/Jamaican slang, interviews, reggae news, concerts... e-mail: jchantefort@hotmail.com...
haven't checked this link)

Net Terminology
(hypertext glossary of internet terms)

Online Emoticon
(emoticons are those funny little typographic faces which punctuate online conversations... this is your online reference :-)

On-line Reference Works
(links page)

Periodic Table of Elements
(sorted by name, symbol, atomic weight... different versions available)

Rainbow Family Glossary
(terms used by the Rainbow Family of Living Light)

Rasta/Patois Dictionary
(online reference...
an incomplete and sometimes unknowledgable listing... for instance, it fails to distinguish between 'Ras' and 'raas', which are two entirely different terms -- mistakes like this could get you into a lot of trouble!.. still, it's a start and worthy of support)

Roget's Thesaurus
(search thesaurus... input word)
The Skeptic's Dictionary
(professor Robert T.Carroll's critique of the occult)

Transhuman Terminology
(posthumans and neuromancers take note)

Webster's Revised Unabridged Dictionary
(online dictionary... enter single word)

Whole Brain Atlas
(reference work)

Yiddish and Hebrew words in Marge Piercy's He, She, and It
(compiled by Ellen Spertus and Sylvia Spertus, with help from Eldad Ganin...
see: Marge Piercy, He, She, and It or Body of Glass )
---
Send comments, corrections, submissions, additions, and links to:
hwt@anachron.demon.co.uk
---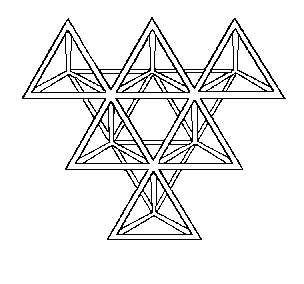 Return to Mark/Space

---
---