---
David Leigh
HIGH TIME [HOWARD MARKS: His Life and High Times]
hbk: William Heinemann, UK, 1984
pbk: Unwin Hyman, (London) UK, 1985,,, Unwin Hyman, (London) UK, 1988 [revised edition]
ISBN 0-04-364023-0 (UK pbk, 1988)
non-fiction, biography, Howard Marks, smuggling, marijuana, hashish, psychedelics, black market, neurologic, counterculture, underground, law, social history, 1960s, 1970s, 1980s, 1990s
This book was written before Howard Marks' prison term (where he spent a total of seven years... released early because of good behaviour). Updated and re-issued as Howard Marks: His Life and High Times in 1988.
---
"Howard Marks stands accused of masterminding the biggest marijuana smuggling ring ever uncovered.
"His arrest in July 1988 by the Drug Enforcement Agency in Majorca followed two years of investigation and the co-operation of fifteen police forces worldwide.
"But the history of Marks's dealings in dope goes right back to the sixties, when the grammar school boy from the Welsh valleys went to Balliol, where he would shortly embark on an extraordinary career: a career that has spanned eighteen years, featuring a host of bizarre figures and famous names, involving the IRA and possibly the Mafia, and causing MI6 severe embarrassment.
"Now facing extradition to the USA, Marks blames his downfall on the first publication of this book. Newly updated to include the first complete account of Marks's recent arrest, David Leigh's accurate and savagely funny book tells a (true!) story that will rival any thriller for excitement and suspense." [jacket blurb, UK pbk, 1988]
---
"Marks said in the book that he was too smart for us. We are very pleased to have the chance to make him eat his words!" --Jack Hooks, US Drug Enforcement Agency (in The Observer , 31 July 1988).
---
"Clearly written with Marks's co-operation, last week he rued the day he decided to reveal the tricks of his trade." -- (in The Sunday Times , 31 July 1988).
---
"This is a journalist's account of a fascinating character, and his exciting career as a smuggler. An inside view. Well-researched, and very readable.
"Howard Marks is one of the most charming individuals I have ever met. First read this book, then read his self-penned candid account Mr Nice ." -- Henry W.Targowski (in Mark/Space , September 1996).
Recommended.
---
Biograph -- David Leigh
Biograph -- Howard Marks
---
Books by David Leigh
Books by Howard Marks
---
Also See
---
Hunting Marco Polo: The Pursuit and Capture of Howard Marks by Paul Eddy and Sara Walden
(1991, non-fiction... smuggling, cannabis, hashish, black market... from the perspective of the DEA)
"Howard Marks, and most of his co-accused, also cooperated, were interviewed at great length, and their point of view is very much reflected." --Paul Eddy (in a personal e-mail, Saturday 22 March 1997).

Mr Nice by Howard Marks
(September 1996, non-fiction, autobiography... smuggling, cannabis, hashish, black market... highly recommended)
And:
---
Additional Links
---
---
To contact Howard Marks himself:
---
Of Related Interest
---
Send comments, additions, corrections, contributions to:
hwt@anachron.demon.co.uk
---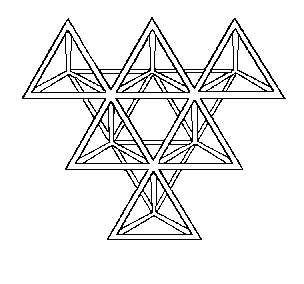 Return to Mark/Space

---
---