---


Justice, Law, & Ethics
Updated: 2 March 1998
---
Index
---
*note: Most of the books listed are, unfortunately, missing from my archives... so, links to individual book entries will be slow in forthcoming (I'm also pretty swamped for time).
To be added: publishing details, synopsis, reviews, and biographical material. [this is going to take a while].
Help appreciated. Contributions fully accredited. Links welcome.
---
Justice, Law, & Ethics
-- NonFiction Books --
---
Morality and the Law: Justice and Responsibility Appraised by Gerald Abrahams
(19??, non-fiction)

Kropotkin's Revolutionary Pamphlets: A Collection of Writings by Peter Kropotkin edited by Roger N.Balwin
(1927, non-fiction... anarchy)

Cyberspace and the Law by Edward A.Cavazos, Gavino Morin
(1994, non-fiction)

Ethics, Reproduction and Genetic Control by R.Chadwick
(1987, non-fiction)

Cages of Steel: Politics of Imprisonment in the United States edited by Ward Churchill, J.J. Vander Wall
(19??, non-fiction...Maisonneuve Press, ?... written by 50 political prisoners and prisoneršs rights activists... "documenting a systematic program to isolate political prisoners and subject them to psychological experiments designed to destroy their revolutionary beliefs")

Law on the Net by James Evans
(1995, non-fiction...Nolo Press)

Darkness and Light: Crime, Justice and Management for Today by David Faulkner
(June 1996, non-fiction)

Computer Ethics by Tom Forester
(19??, non-fiction)

Discipline and Punish: The Birth of the Prison by Michel Foucault
(1977, non-fiction)

Violence and Responsibility by John Harris
(19??, non-fiction)

Wonderwoman and Superman: The Ethics of Human Biotechnology by John Harris
(1992, non-fiction... social policy, genetic engineering, biotechnology, body parts, fetal tissue, embryos)

Essays on Faith and Morals by William James
(1947, non-fiction, essays...Longmans Green, New York, US... contains: "The Moral Equivalent of War" by William James)

The Code of Codes: Scientific and Social Issues in the Human Genome Project by D.J.Kevles, L.Hood
(1992, non-fiction... ethics, future, genetics, genetic engineering, Human Genome Project, law)

Ethics: Origin and Development by Peter Kropotkin
(1924, non-fiction... his unfinished final work... part 1 presents the history of ethics, part 2 projects into the future)

Kind & Usual Punishment: The Prison Business by Jessica Mitford
(1974, non-fiction... crime, punishment)

Crime and the Media edited by Richard Osborne, David Kidd-Hewitt
(January 1996, non-fiction...Pluto Press, London, UK, hbk, ISBN 0-7453-0912-7... "real-life crime, crime reconstruction and crime as entertainment")

Internet Law by G.Smith
(1996, non-fiction... professional, and expensive)

A Modern Theory of Ethics by Olaf Stapledon
(1935, non-fiction)

Genethics by David Suzuki, Peter Knudtson
(1988, non-fiction... genetics, genetic engineering, ethics)
---------------------------------------------------------------------------------------------
*note: This is a very basic list. I'll be adding to it gradually. Publishers are invited to send books for review. Scholars are asked for input. All contributions will be fully accredited.
Corrections, new additions, and relevant links are very welcome.
---
Justice, Law, & Ethics
-- Magazines & Pamphlets --
---
American Journal of Jurisprudence
(magazine... "An International Forum for Legal Philosophy"... Vol.39, 1994 written entirely by Bob Black and available directly from him)

As We Are
(e-zine... includes many well-researched topics of interest... with an emphasis on the law... eg. a history of juvenile justice, and tips for denying warrantless police searches)

The Contingency Crier
(newsletter... "Temporary Workers, Leased Employees, Independent Contractors"... legislation and legal issues for today's growing temporary workforce)

The Law
(newsletter... P.O.Box 3878, London, SW12 9ZE, England... human rights, police watch)
And:
The Prisons Handbook by Mark Leech
(1997, non-fiction, annual guide...Pluto Press, London, UK, hbk, ISBN 0-7453-1230-6... every penal establishment in England and Wales, advice section, supportive agencies, probation hostels, internet links... for more information check the website)
---
Justice, Law, & Ethics
-- AudioVisual Material --
---
The Terror and The Truth
(BBC2 television documentary series... first aired on Sunday 13 July 1997... pursuing war crimes, justice)
"This series exposes dreadful deeds and raises serious issues." --Henry W.Targowski.
---
Justice, Law, & Ethics
-- Additional Links --
---
The Alternative Green Aid
(Alternative Gruene Hilfe... Germany-based site... "We are an organisation which brings together competent lawyers and citizens who are in trouble with the government because of just possessing, using and/or growing cannabis.")

American Civil Liberties Union
(the ACLU protects our civil liberties... on 11 June 1996 they were successful in getting an injunction issued against the Communications Decency Act which threatened free speech on the Internet... this decision is documented at http://www.aclu.org/issues/cyber/trial.htm)

Amnesty International
(concerned with political prisoners)

Charter 88
(constitutional reform movement... UK-based grassroots organization which keeps tab on the law... contains Dynamo magazine)

Community Law Department (UK-based free legal advice service... specializing in "problems relating to planning, the environment, housing disrepair or urban regeneration"... headed by Phil Shiner of Tyndallwoods)

CJA and Human Rights
(Criminal Justice Act... hyperlinks to articles)

Criminal Justice Act
(public service info)

The Criminal Justice and Public Order Act
(covers the implications of these heinous new british laws... scholars of totalitarianism take note)

Cyberlaw
(online legal issues)

Cyber-Rights Home Page
(civil rights in cyberspace)

Drugs Peace Institute
(organisation concerned with the imprisoned victims of the drug wars... Adriaan Bronkhorst, president...
e-mail: spuistr2@dds.nl)

Electronic Frontier Foundation
(defending freedom on the internet... John Perry Barlow)

European Court of Human Rights
(contains general information, basic texts, judgements, cases pending)

Freedom Watch
("This is a serious, heavy-duty civil rights page which guards against the encroachment of Big Brother." --Bob Barsanti.)

The Global Democracy Network
(project of the Parliamentary Human Rights Foundation)

Global Kop Watch
(police brutality site... part of Shadow magazine online)

Human Rights Watch
(haven't searched for this site yet... if someone could send me the URL, I would very much appreciate it)

Human Rights Web
(resources on the net)

International Electronic Legal Services Network
(resources on the net)

Law & Order
("An informational resource on police, criminology, forensic science, fire EMS emergency." --link courtesy of Patricia Anthony Website)

Legal Beat
(haven't checked this site yet)

McSpotlight Web
(McLibel case news, trial archives, articles, reports)
"Despite the disappointing outcome, we all saw the extent of McDonald's cavalier attitude towards people, animals, and the environment." --Henry W.Targowski.

Netrights
("contains articles and a great index of hyperlinks put together by John Erickson." --Catherine Sansum Kirkman.)

Scandals In Justice
(link sent by webmaster@scandals.demon.co.uk)

WWW Multimedia Law
(resource)
---
Of Related Interest
Social History
War / Conflict Resolution
---
Send comments, additions, corrections, links, contributions to:
hwt@anachron.demon.co.uk
---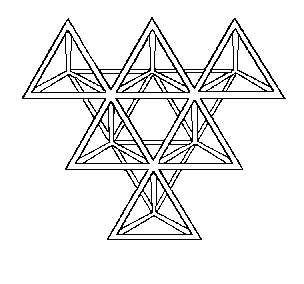 Return to Mark/Space

---
---