---
Utopia
Updated: 27 April 1998
---
Index
---
*note: These pages are being developed gradually over time.
Contributions will be fully accredited. Links welcome.

Bibliography originally compiled by Henry W.Targowski for Mark/Space , No.9, 1977.

Initial Anachron Library installation: 1 January 1996
---
Communities
---
The Diggers
(founded by Gerrard Winstanley)

The Farm
(community based in Kentucky, US... founded by Stephen Gaskin)

Findhorn Foundation Home Page
(community based in Scotland... founded by Peter and Eileen Caddy... external link to their website)

Lindesfarne
(spiritual community based in England)

New Harmony
(community based in ?... 'Time Store', 'labor notes')

Oneida Community
(spiritual community based in New York... founded by John Humphrey Noyes in 1848)
"Taught that the Second Coming of Christ had occurred in 70 A.D. and that since that date all had been in readiness for the eventual perfection of this earthly life." --Maren Lockwood.

Rainbow Family of Living Light Unofficial Home Page
(Rainbow gatherings, news, legal issues, glossary of terms, etc.)

Virtual Utopia
("I would like to contribute my Virtual 'Utopia' to your growing list of societies. I would also like to link my Palace to yours as well." --Chris, e-mail: avn@bellsouth.net)
Haven't checked this link.
And:
Community Living
("a webpage devoted to community living, and lists hundreds of communities, in the US but also all over the world." --Valerie Renwick-Porter, Twin Oaks Community, e-mail: valerie@twinoaks.org)
---
Films
---
Brave New World
(1978/1979?...based on the book Brave New World by Aldous Huxley... info sought)

Brazil
(feature film... bureaucratic dystopia, black humour... directed by Terry Gilliam)

Cyberpower: Dreams of Digital Democracy
(TV documentary)

Demolition Man
(feature film... future utopia, satire... here's an external link)

Escape From LA
(199?, feature film... starring: Kurt Russell... dystopia... sequel to Escape From New York)
"All criminals put on LA island in future to keep control (criminal could be child who stole loaf of bread)." -- K.Dowd.

Fortress
(1993?, feature film... dystopia)
"To control Population each couple is allowed only one child. A couple caught trying to cross the border (she's pregnant - first child had died but that doesn't matter to them) and are put in a futuristic prison made to control behaviors." -- K.Dowd.

Geodesic Domes: Math Raises the Roof
(documentary... R.Buckminster Fuller)

Nanotopia
(1995, BBC2 TV documentary, 50 minutes... nanotechnology, K.Eric Drexler, utopia...)
"Nanotechnology has the potential to build objects molecule by molecule... providing food, eliminating pollution, and constructing necessities." --Henry W.Targowski.

1984
(feature film, US... based on the novel by George Orwell... starring: Patrick O'Brian... dystopia, police state, mind control, behavior)

1984
(feature film, remake... based on the novel by George Orwell... starring: ... there were 2 soundtracks composed for this film... dystopia, police state, mind control, behavior)

Paradise Now
(filmed theater, independent cinema... directed by Ira Cohen... featuring the Living Theater... Julian Beck, Judith Malina)

Shangri-La
(feature film... isolated utopia hidden away in the Himalayas, longevity)

The Stepford Wives
(feature film... based on the novel by Ira Levin... dystopia, female robot replicas are substituted for real women)

Things to Come
(1936, feature film... produced by Alexander Korda, directed by William Cameron Menzies... based on the novel by H.G.Wells... technocratic utopia)

THX-1138
(1969, feature film... directed by George Lucas... dystopia, police state... for more info check Lucas Arts)

Tomorrow Calling
(TV short... british adaptation of the short story "Gernsback Continuum" by William Gibson... technological utopia)

Visions of Heaven and Hell
(TV documentary, UK)

The World of Buckminster Fuller
(documentary film, US... produced and directed by Robert Snyder... on the work of R.Buckminster Fuller)
---
Utopia
-- Additional Links --
---
Anti-utopia: Literature
("The first half of the sophomore curriculum focuses on the use and abuse of power. These links are a small section of the information available on these topics."... maintained by Bob Barsanti...
have linked to the Mark/Space entry for Brave New World by Aldous Huxley... also contains links to George Orwell, Margaret Atwood, Ken Kesey, etc... this is essentially a links page)

Center for Utopian/Dystopian Studies
(located at Ohio University... maintained by Andy Wood... has linked to Mark/Space , thanks))
"Andy Wood has trawled the web searching for Utopian information, texts, etc.... this is a great site and contains lots of links, check it." --Henry W.Targowski.

Feminist Science Fiction, Fantasy, & Utopia
(maintained by Laura M.Quilter...
a good growing site, check it)

The Hedonistic Imperative
(website... haven't checked this link)
"Outlines how third-millennium nanotechnology, genetic engineering and psychopharmacology will eradicate the biological substrates of aversive experience in all sentient life." --David Pearce, e-mail: davidp@pavilion.co.uk

The Island Web
("helping us to build a Psychedelic Culture"... following Huxley's vision in Island ... site maintained by Mike Markowski, e-mail: markowski@cis.udel.edu...
link sent in by Bruce E)

Planet Utopia
("...open up the exchange of ideas between people around the world." --Justin Easton, e-mail: mr_easton@geocities.com)
Justin is requesting contributions from people... so if you've got some brilliant solutions to world problems, post them here... *note: new URL, October 1997.

Political Utopias in Germany
(haven't checked this link)

Radical Routes
(UK-based cooperative of alternative enterprises...
snail-mail: 16 Sholebrook Avenue, Chapeltown, Leeds LS7 3HB, West Yorkshire, England... e-mail: theegg@easynet.co.uk)

Utopia Definition
(Anachron Library glossary entry... definitions and relevant quotes, plus links)

Utopias and Dystopias
(overview)

Whole Earth Review
(online magazine... successor to The Whole Earth Catalog ... brainchild of Stewart Brand)

World Citizen Web
(maintained by Ross A.Carlson... news and opinions about the World Citizen's movement... One World Government, international law, world cities, R.Buckminster Fuller, plus links to other interesting sites)

World Game Institute
(based on the work of R.Buckminster Fuller)
---
"If you're very interested in utopias you should consider joining the":
UTOPIA-L listserve
(e-mail listserv@ubvm.cc.buffalo.edu with SUBSCRIBE UTOPIA-L Your Name in the message. --information supplied by Laura M.Quilter.)
And if you're a surrealist:
USA Celebration
("This is great. Disney is creating a private theme park nayborhud!" --Charlie Ross.)
---
Of Related Interest
---
Send comments, corrections, additions, contributions to:
hwt@anachron.demon.co.uk
---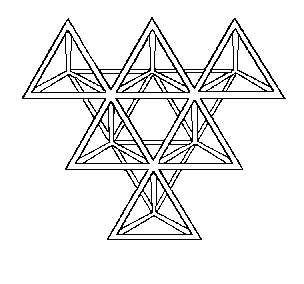 Return to Mark/Space

---
---